Tavarelli società tra avvocati
Our team of lawyers seeks unique, personalized and effective solutions. We monitor the diversity of situations in order to find the most suitable legal strategy. We can do this thanks to the differentiation of our specializations and the will to understand the customer's needs.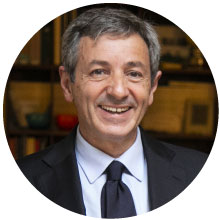 Fabio Tavarelli
Founder and name partner
The continuous effort to serve the customer in the best possible way, a thorough knowledge of the law and a team of talents with a lively intellect.